The high-tech medical oxygen generator
Oxyplus Technologies introduces Premium Plus, ultimate development in the world of PSA oxygen generators.
PREMIUM PLUS is the ultimate development in the world of medical oxygen generators. Equipped with innovative technology, it combines cutting-edge performance and design to deliver the high concentration medical oxygen of your choice, with an exceptional stability.
Key features
DS-PSA Technology : 96-99.5% oxygen purity
Oxygen Concentration Stabilizer OCS
Control panel with15" colour touch-screen
Lateral panel for oxygen analyzer calibration
Advanced control panel Visio HD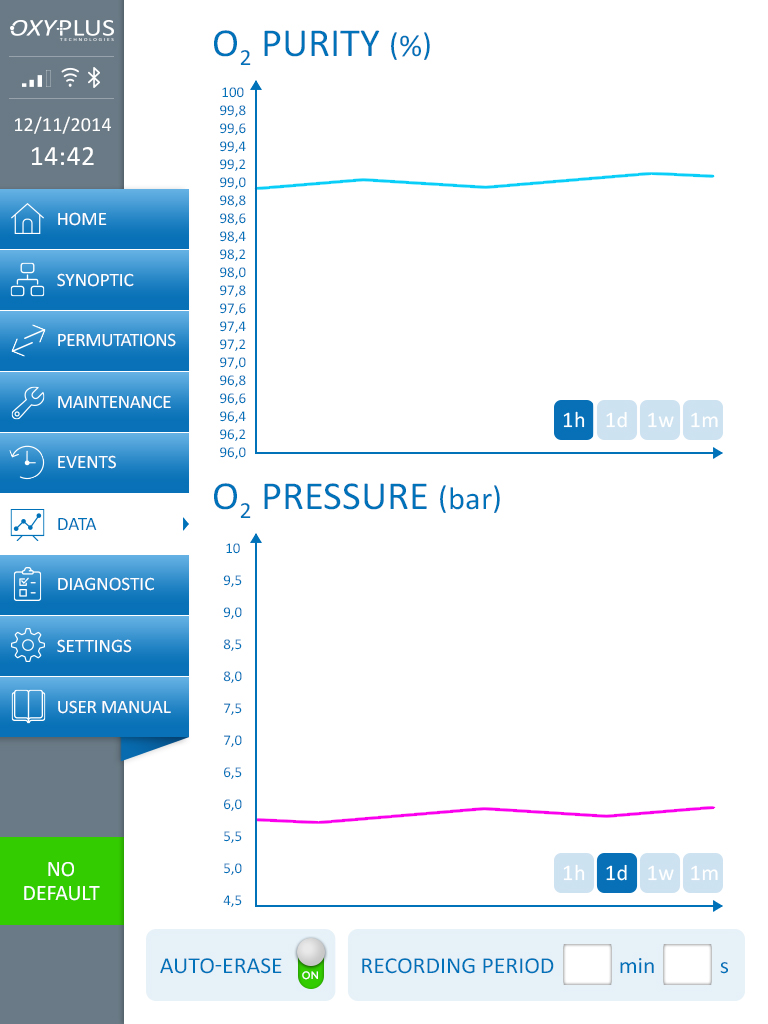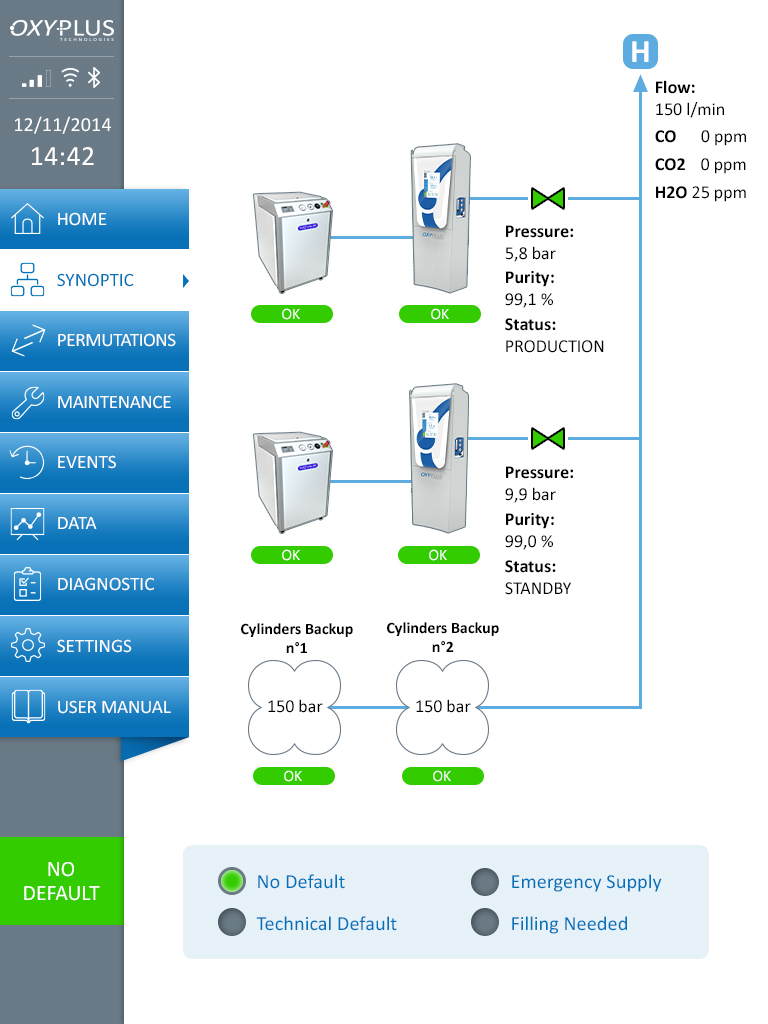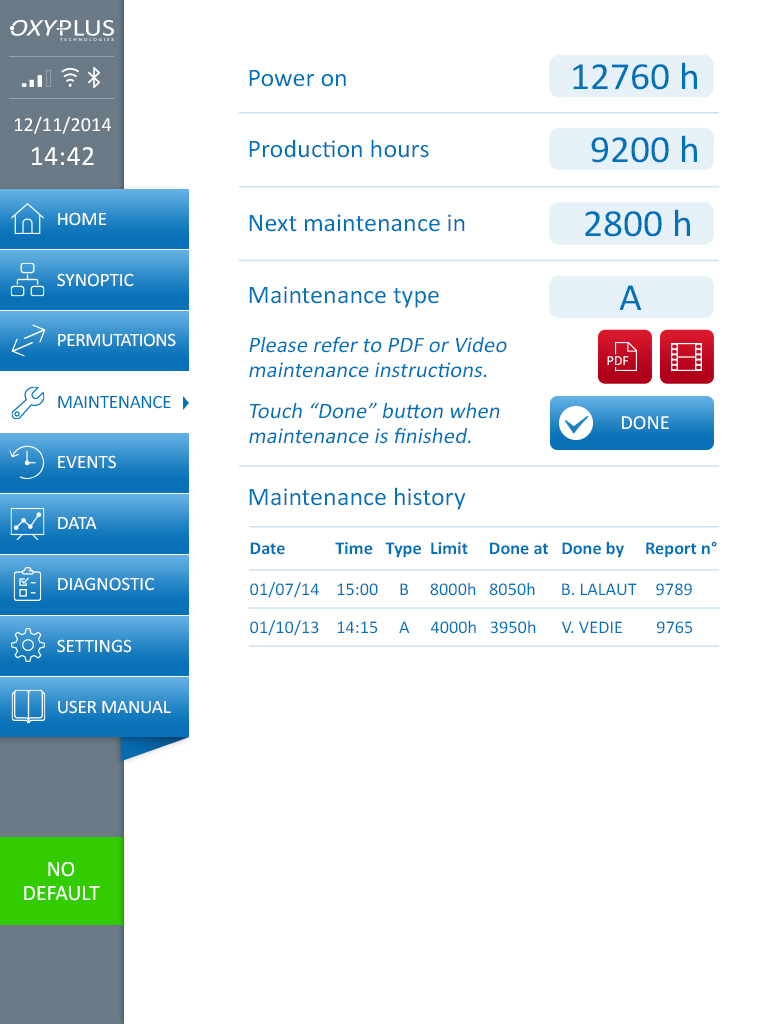 Benefits
Up to 99.5% oxygen purity
Ultra stable concentration : +/- 0.2%
Adjustable purity on-site by end-user
User friendly & easy to maintain
Main technical datas
Premium Plus
Maximal peak flow at 99,5%
Nm3/h
2,7 to 42*
Outlet pressure
barg/psi
6 or 10 / 87 or 145
Oxygen concentration
Up to 99.5%
Compressed air quality required
Class 1.4.1
Power supply
120/230V 1ph - 50Hz/60Hz - 2A
*Higher flow available upon request.