NOVAIR Central supervision
NOVAIR Central Supervision offers a simple and quick overview of medical gas production systems.
It allows monitoring of the status and production parameters of all your installations. In addition, the system provides continuous recording of all monitored data and remote reporting of all parameters.
Oxygen unit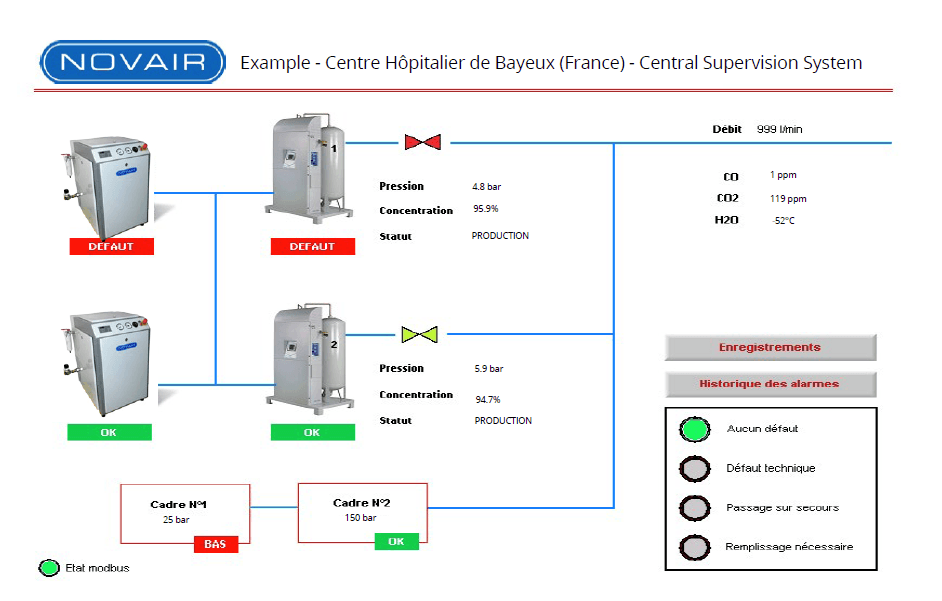 Vacuum unit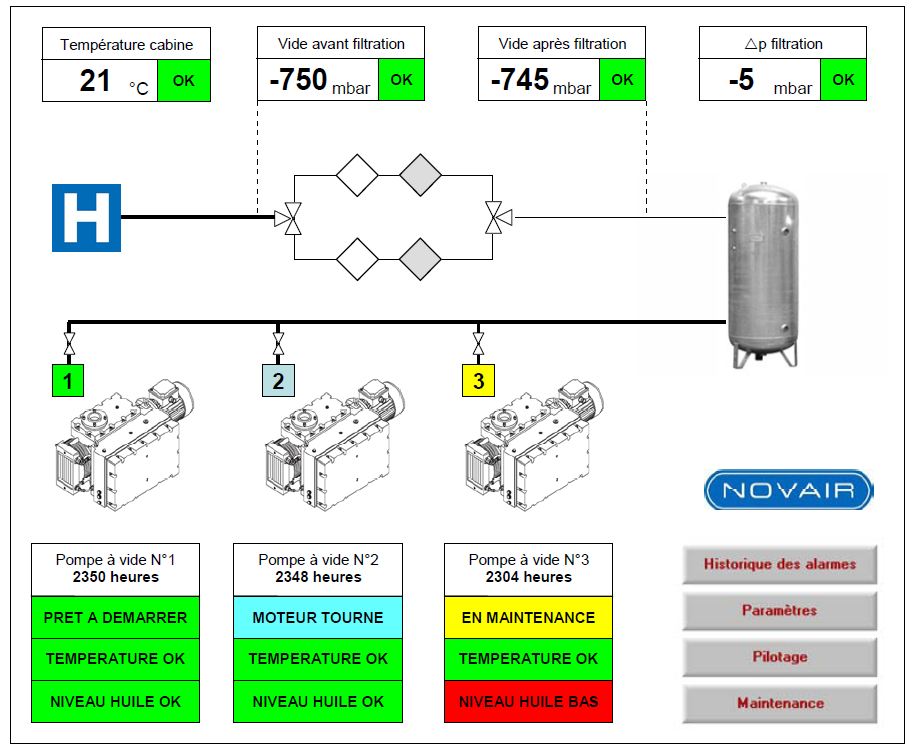 Air unit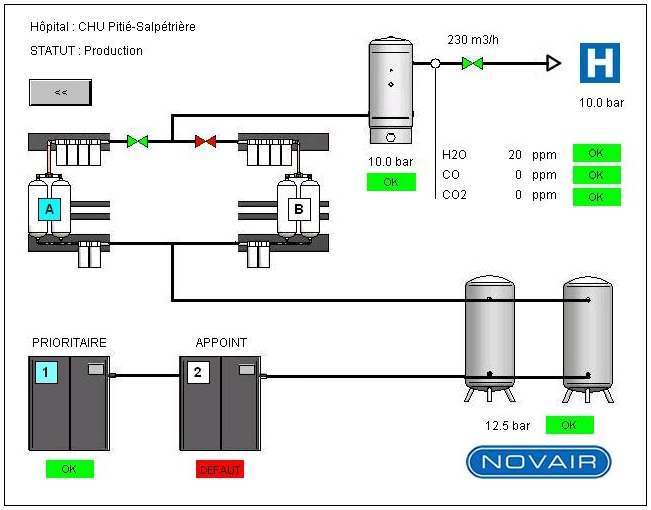 Dynamic synoptic
The dynamic synoptic provides an instant information of each medical oxygen unit device status, as well as an indication of the medical oxygen pressure and quality.
Oxygen generators status
Air compressors status
Vacuum pump status
Automatic inversion system status
Pressure levels
Room temperature
Output oxygen concentration
CO, CO2 and hygrometry
Oxygen flow
NOVAIR central supervision allows :
a continuous recording of all operating parameters
alarm management : default reporting
remote monitoring and control via the computer network of a healthcare facility