NOVAIR offers engineered projects on container or skid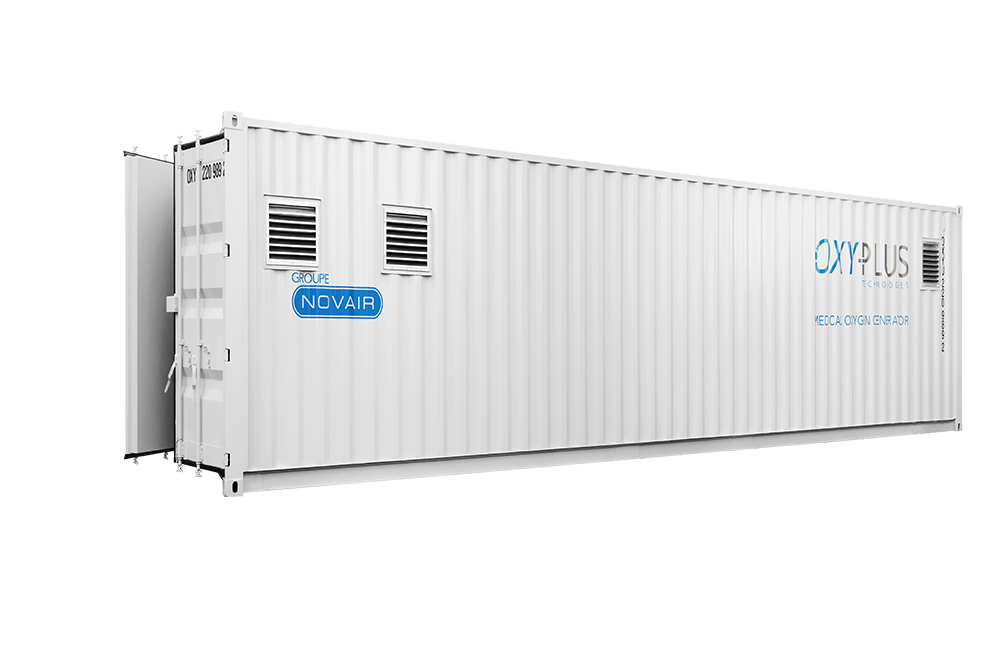 NOVAIR containers are designed to include a complete pre-mounted oxygen production line.
Featuring a robust & durable insulated construction, these mobile and compact "plug & play" solutions avoid building and allocating a dedicated technical room in the hospital.
Available in different sizes, they come with an electrical cabinet and include an easy and secured access.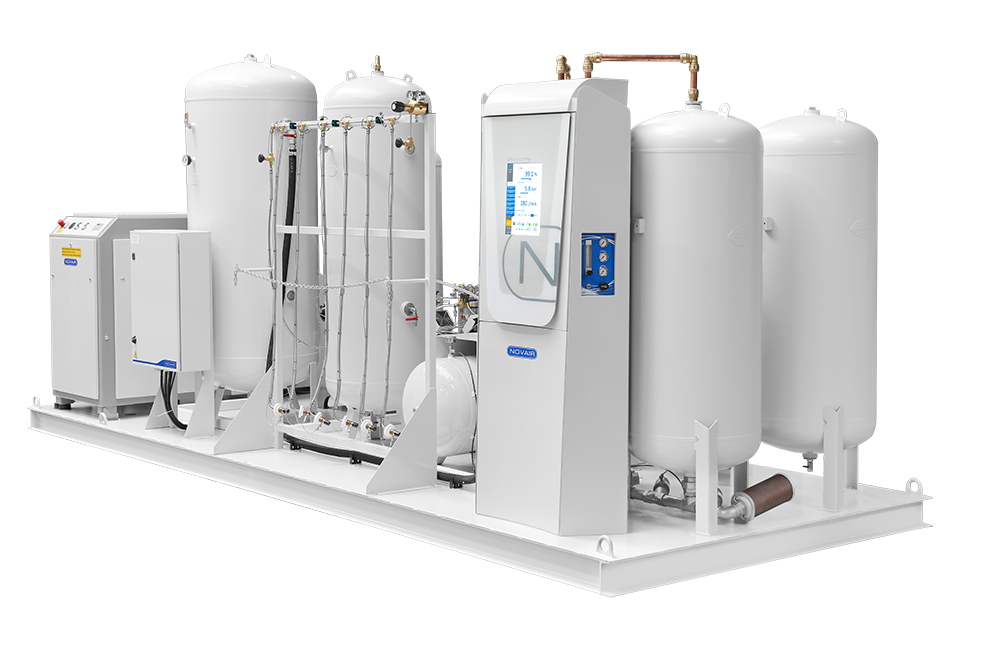 NOVAIR designs complete production line on skid including :
Feed air unit
Filtration systems
Oxygen generator
Cylinder filling system