The modular PSA oxygen generator
OXYSWING® is a modular PSA oxygen generator range. Unlike twin-tower standard systems, OXYSWING® generators feature multiple modules of molecular sieve. This optimized patented PSA process provides high flexibility of use and easy adjustment to the required flow.
Unlimited flexibility
Production capacity can be easily adjusted directly on site by simply adding modules without any requirement of skilled personnel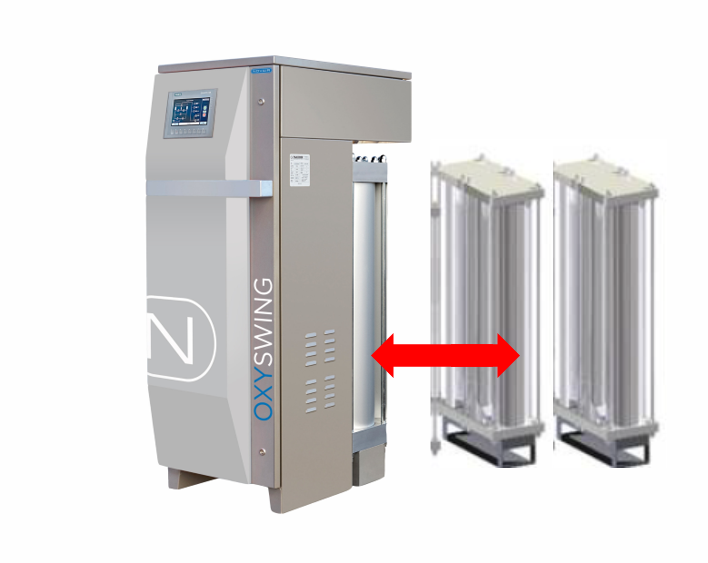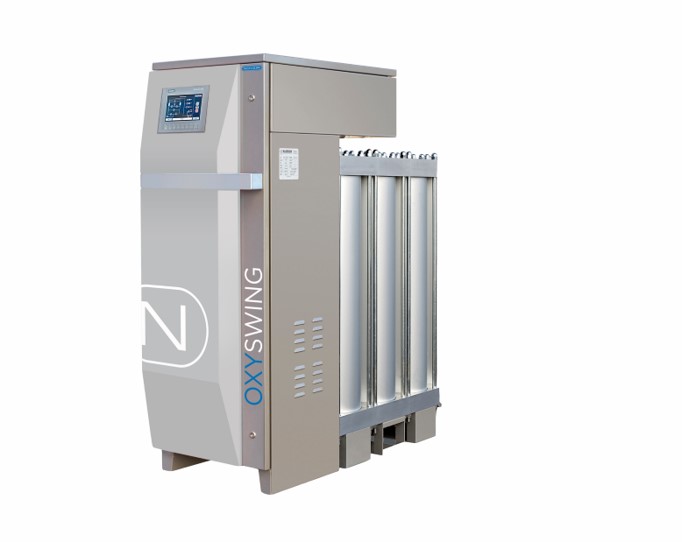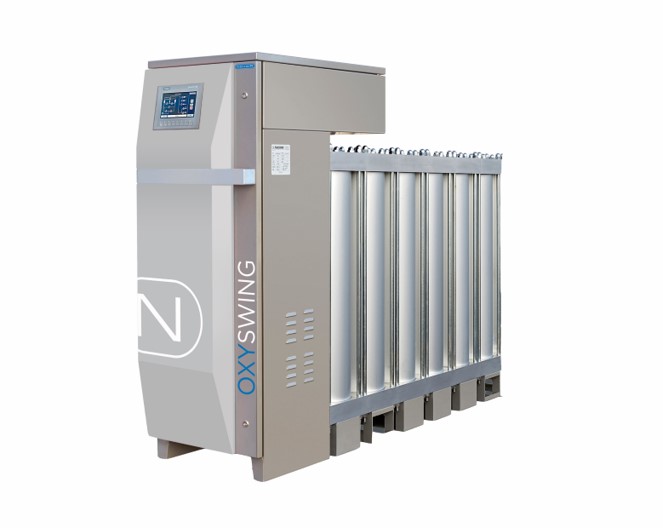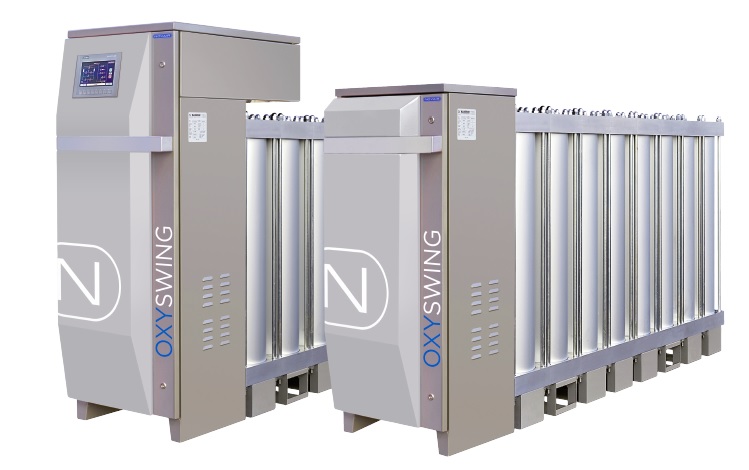 Dual Bank unit

For large capacities, OXYSWING® generators can be completed with a Dual Bank, wich consist in a second PSA oxygen generator without any PLC and power supply.
7" HMI for real time purity monitoring and automatic & unattended operation
It allows the monitoring / remote control of the main process parameters and displays status messages such as gas purity and flow rate, totalized gas flow, total functioning hours and maintenance alerts.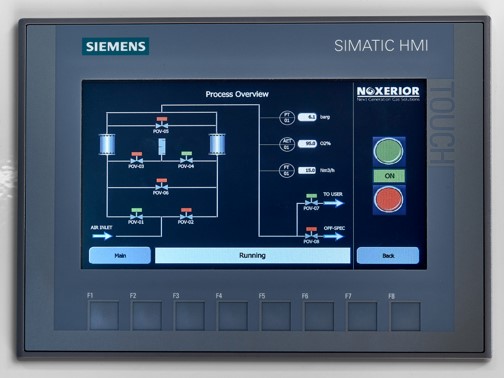 Main technical datas
Oxyswing

Flow
Nm3/h
2,5 to 45*
Outlet pressure
barg/psi
6 / 87
Oxygen concentration
95%
Compressed air quality required
Class 1.4.1
Power suply
110/230V 1ph - 50Hz / 60Hz - 2 A
*For higher flow, contact us